Dagestan Tur

Contact us for the e-mail special
Group rate not advertised for 2 to 4 hunters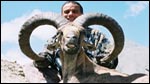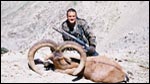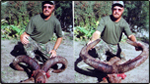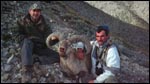 Owner & President of AYF, the Finest Tur hunting operation In Azerbaijan

Mr. Yulat Abdullayev.

We have the best area in Azerbaijan, and most of the Tur permits in AZ.

This Hunt Includes:


6-day; Dagestan Tur/"ibex" Hunting in Azerbaijan.
"1x1" guiding, including 1 Dagestan Turs in Guba / Caucasus trophy Regions.
Meet & greet & custom clearance & pickup at the capital Baku airport, and again on departure.
A 4x4 transfer to hunting area 7.5 hours, horses & horseman.
The trophy fees for 1 Tur.
Guides/ camp staff, unlimited-meals during hunting, full accommodation in hunting house, interpreter, trophy field preparation for horns, and skins, & all ground transportation during the hunt.
The last day in Baku a special full course dinner for the hunter guest in the National restaurant of "Karavansaray" (XIV Century Restaurant) including a concert program.
Hunting permits per Tur.
Export documents for trophy & vet certificate.
Hunting Season June through 20th of December.

Not included:


(Hotels & meals) before or after the hunt, approximately $150 per day. Entry Visa $40 STC...
A second Tur can be added for a fee only including all the permits & certificates. International flights. Duck & Geese hunting can be added in season, and Tips.